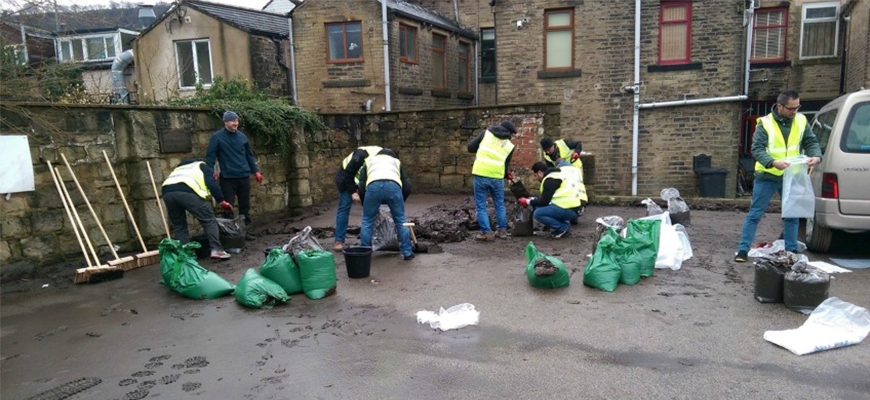 Syrian refugees in Manchester, United Kingdom, are helping out in Rochdale, one of the towns that have been hit the worst when it comes to flooding.
The flooding has been going on for a couple of weeks now, but on Boxing Day it got even worse when there were torrential downpours.
One man named Yasser Al-Jassem arrived in England in the back of a truck from Calais in May.
Al-Jassem is the reason they have been helping out. He came up with the idea when he arrived. Syrian Community of Manchester said on a Facebook post that they're honoured to take part in community service to give back to the communities that have so warmly taken them in.
The group of refugees have been helping in Littleborough as well, shoveling hand into sandbags and cleaning mud from parking lots.
One person commented on the Facebook pictures saying "That's really great and very much appreciated. My family live near there and have been badly affected by the floods. Syria forever in our hearts and prayers."