Event Navigation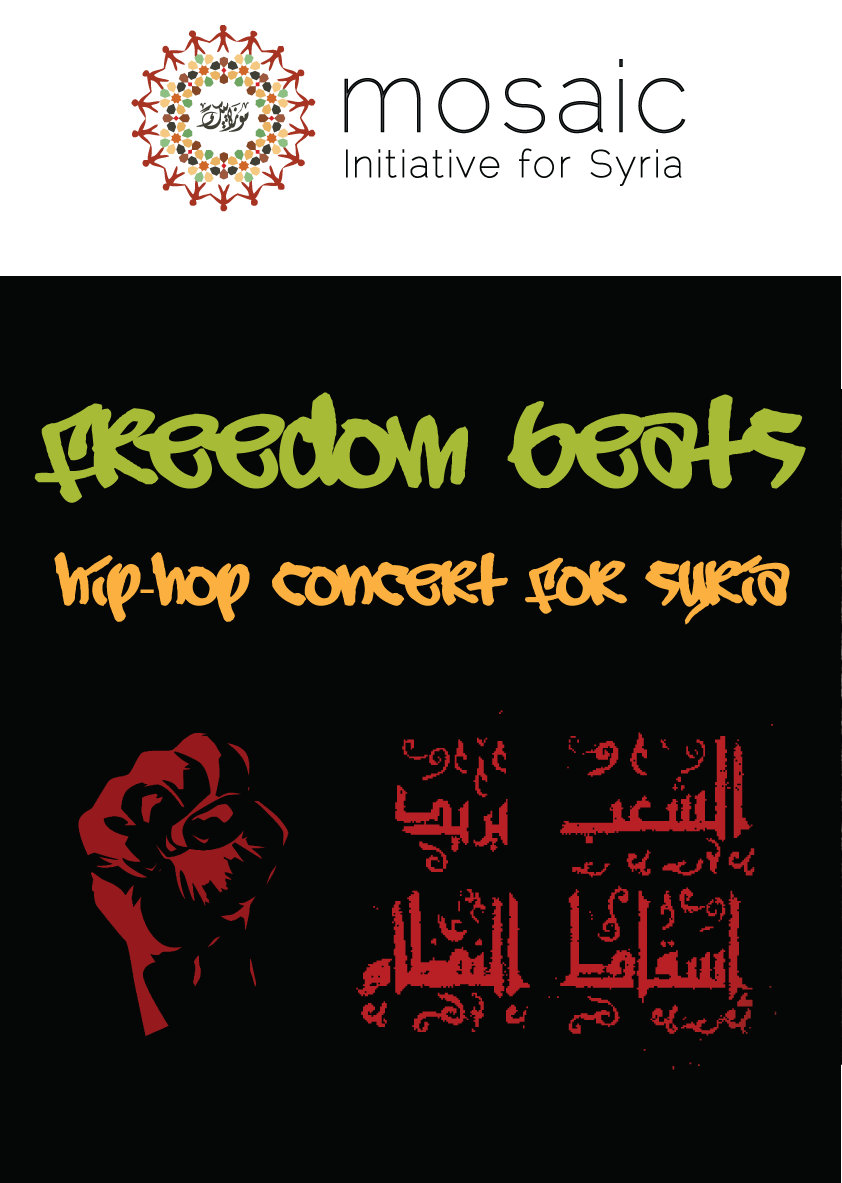 "Mosaic Initiative for Syria" proudly presents to you a charity concert and spoken word event, featuring Syrian/American hip-hop artist Omar Offendum and other local artists & poets.
Love has always been the biggest inspiration for any lyricist and oppression comes a very close second. Freedom Beats comes at a time when tensions are still running high during this ongoing Syrian uprising, and brings together -for one evening only- like minded musicians to lyrically battle against social injustice and to fight for freedom.
In an attempt to bridge the divide between Western and Arabic worlds and provide an understanding between the two cultures, our headlining artist Offendum translates classic Arabic poetry into English with a heavy underlying message of activism and social justice; Offendum's concert is one not to be missed!
Music has always had the magic of giving people a sense of unity and understanding. For Syrians it has become not just a state of mind, but a way of life, a way of empowering the people's uprise by expressing their rebellion through the power of music.
Join us in expressing our beats through the hip and hop of freedom and unity.
All funds raised will go to support the suffering in Syria