Event Navigation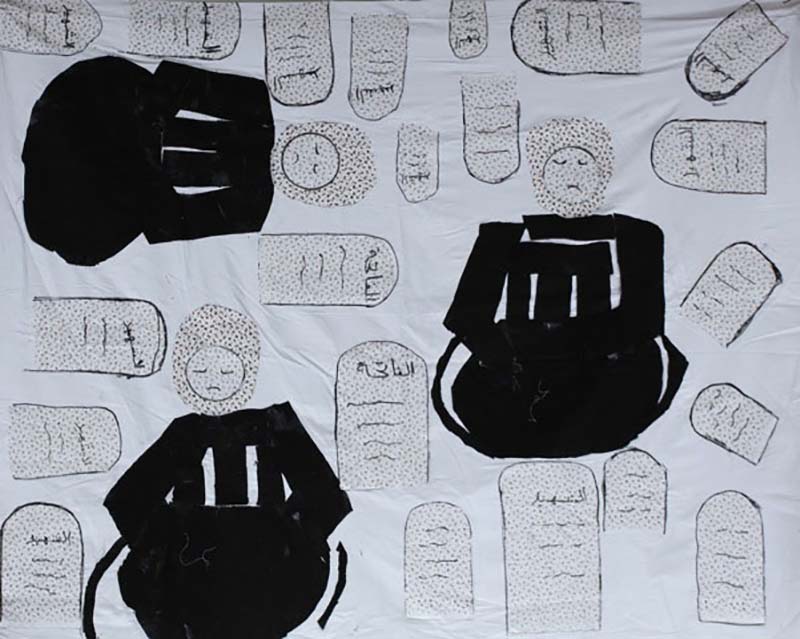 A workshop with artist Hazar Bakbachi-Henriot
Saturday 29 June between 4:30-6:00pm
P21 Gallery, 21 Chalton Street, London NW1 1JD
Nearest Tube | Euston or Kings Cross
Part of #withoutwords: Emerging Syrian Artists, Mosaic Initiative would like to welcome you for an art workshop at P21. Franco-Syrian artist Hazar Bakbachi-Henriot will be running a drawing workshop demonstrating how to use artistic talent to creatively express yourself.
Hazar Bakbachi-Henriot is a Syrian-born artist whose work has been exhibited in France and in Europe. In conjunction with the organisation Emergency Solidarity Syria, she organised two-week art workshops, using materials, embroidery and tapestry with women in Syrian refugee camps in Turkey, thirty miles from the Syrian border. Her work is currently exhibited at P21 as part of the exhibition #withoutwords: Emerging Syrian Artists.
The workshop is free with courtesy donations for material costs.
All proceeds go to Mosaic Initiative, a UK-registered charity that provides urgent humanitarian assistance, such as shelter, medical aid, food and clothing, to those who need it most inside Syria and among the refugee communities in neighbouring countries. It also aims to foster an understanding of the significance of art in the promotion of peace and stability in a conflict and post-conflict Syria.