Event Navigation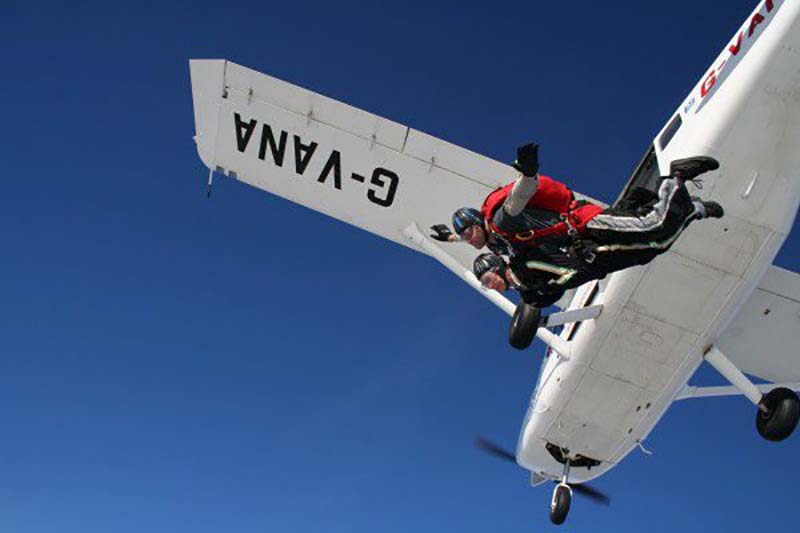 The world is at your feet and only the sky is the limit!
Skydive Challenge for Syria 2013
Imagine the world at your feet, to be more precise: 10,000 feet below you. You are standing at the edge of an open doorway in an aircraft, the wind is ringing in your ears. Down there, 10,000 feet below you, is the world that you used to know: Huge buildings appear tiny and the clouds are so close that you want to touch them! This is the moment when you will take the next step, and the next thing you know is that you are flying. Free from any weight, with over 120 mph, diving through the clouds, free falling into the experience of your life!
Does this sound like something that you always wanted to do?
Then sign up today for the Mosaic "Skydive for Syria" charity challenge!
Show your solidarity with the Syrian people and join our team in our skydiving challenge to raise funds for Syria.
To take part you will need to pay a non-refundable deposit of £150 – a remarkable discount from the average price of £225. You can buy your ticket via our charity to help us raise funds through your own "Just giving" page which we will guide you setting it up on www.justgiving.com/mis. Help us by raising as many funds as possible by asking friends and family to sponsor you. The money will go directly to the UK registered charity organization "Mosaic Initiative for Syria" to support field hospitals during this hard time for Syrians.
Tickets are limited, please register now and we will confirm your booking and send you the payment and fundraising instructions by email