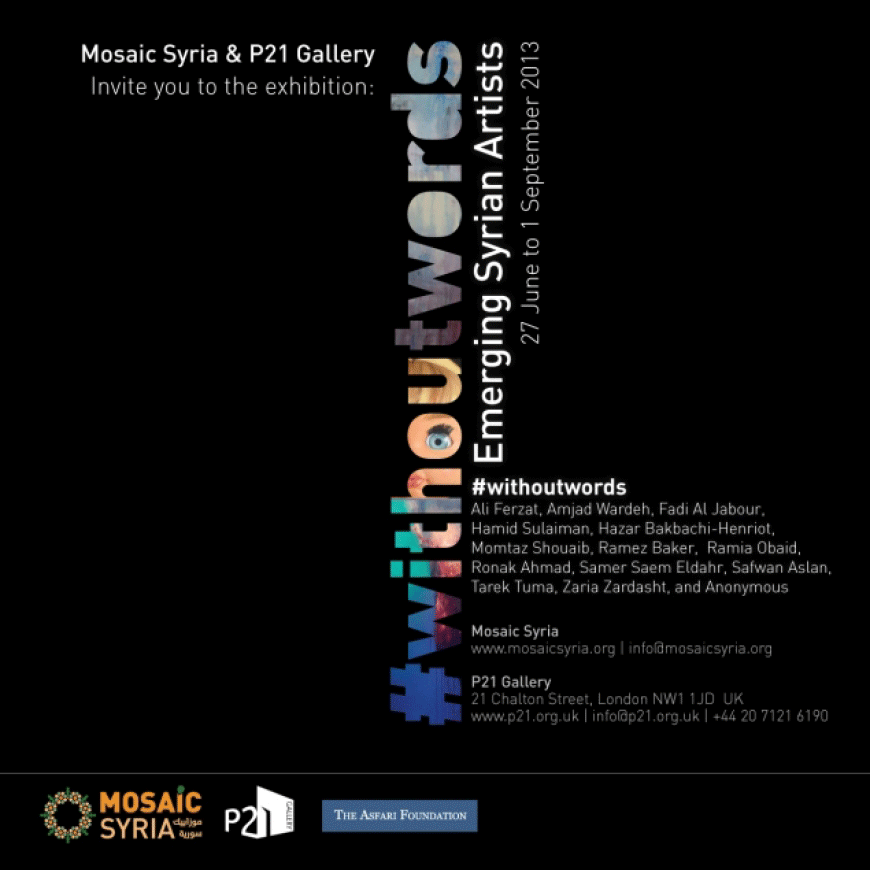 FREE ADMISSION
Suggested donation £5
RSVP essential to mosaicinitiative.org.uk or [email protected]
17:30 Awraq launch
and book signing with Adel Bishtaw, Halim Yusiv and Hussam Eddin Mohammad.
Awraq is a publication of the Syrian Writers Association specialized in publishing cultural studies and creative writing. It works with Syrian, Arab and international writers to provide a space to discuss the political and cultural issues in the Arab world with an open door for contributions from other cultures and intellectual traditions.
Managing editor Hussam Eddin Mohammad will be introducing the magazine, followed by Baghdad-born poet, activist and author Haifa Zangana, who will attempt to answer the question: What can writers do to confront dictatorship? AuthorHalim Yosiv will then explore the role of the Kurds in the cultural scene in Syria, and Karim Abedwill recite extracts from his poem 'The Syrian Sea'.
Sadik Jalal al-Azm, president of the Syrian Writers Association and editor in chief of Awraq, will be joining us live from Germany.
Established in January 2012, The Syrian Writers Association was the first free and independent Syrian organization to be founded after the revolution to represent Syrian writers.
19:00 Open panel discussion
The cultural dilemma: have writers stood up for the challenges in the Arab world?
The panel will discuss the role of writers and intellectuals in the build up to the Arab revolutions, and the huge challenges they faced. Panellists will attempt to assess how deep or shallow a role intellectuals played in changing political environments.
Speakers:
Nouri al-Jarrah: Syrian poet and journalist, co-founder of the Syrian Writers
Association and editor in chief of Dimashk magazine
Adel Bishtaw, historian, novelist and author
Khaldoun al-Shamaa, critic and writer
Fadhel al-Sultani, poet and writer
Chair: Hussam Eddin Mohammad