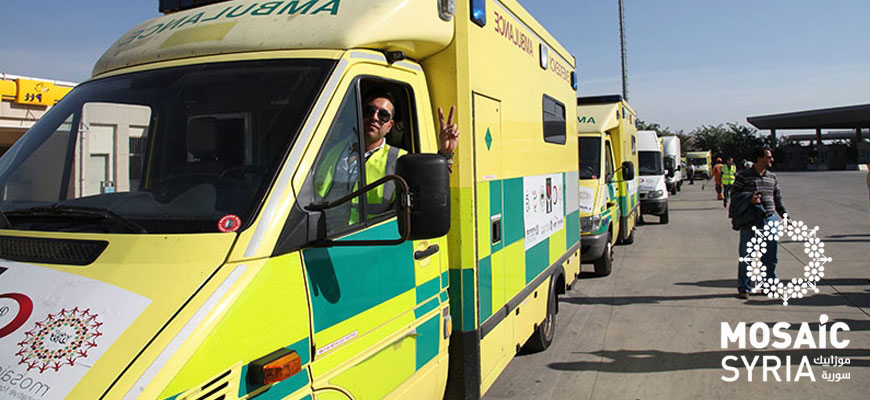 Mosaic Initiative will be representing London in 'The UK Aid Convoy to Syria' this October!
This convoy is to take off from Manchester on 30 October 2012.
The collaborative UK Aid Convoy of 8 Ambulances and 3 Vans will be delivering:
New winter clothes
Blankets
Medical equipment and materials
2 dental chairs
6 highly skilled British physiotherapists
And 7 doctors who will provide medical care and treatment courses.
It is vital that this aid reaches Syria to assist and relieve victims of this humanitarian crisis. We hope that our supplies will help the injured, stranded and those suffering from various sources of distress.
This is NOT possible without your help.
Thank you for being part of the UK convoy to Syria.
Appreciations to our partners: Human Care Foundation Worldwide, Lifeline Help, Humanitarian Group for Syria, Syria Relief and Libya Human Aid.